Giuseppe-HDC
Valued member
This is a classic Result of HDC Hair Clinic, for frontal coverage with 3000 grafts.
Also, it is a classic case that the extraction is distributed evenly of the donor with minimal scaring with Natural looking hairline with correct height and design.
Sometimes patients wonder why to pay more than low cost clinics. Well, they pay for the experience of the doctors in designing correctly where to place the grafts, for a natural look now and the future. They also pay for the correct direction and pattern of the placed grafts. They pay for not destroying their donor. They also pay for having a doctor doing their surgery and not only technicians. They pay for their safety if something goes wrong. If a low-cost clinic can present as good result, how can the patient know that the technicians that will do their surgery, are those who achieved the good result?
At the end of the day to get what you pay.
With HDC Hair Clinic you can be sure that you can get the best that the industry can offer.
See the result below.
Before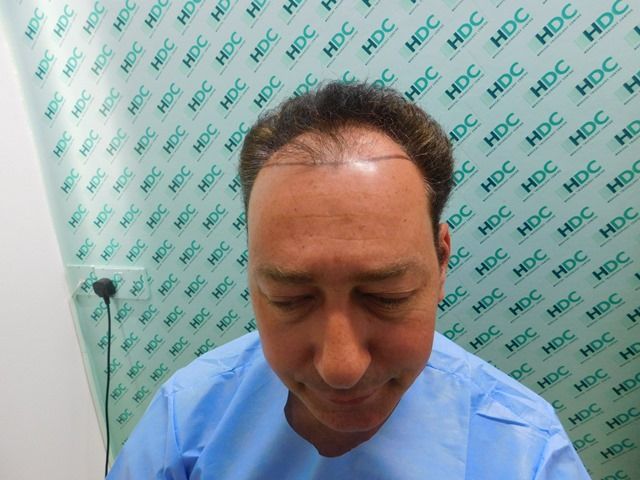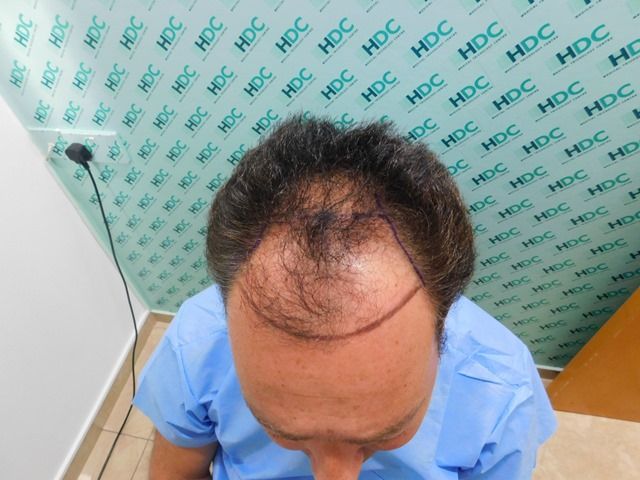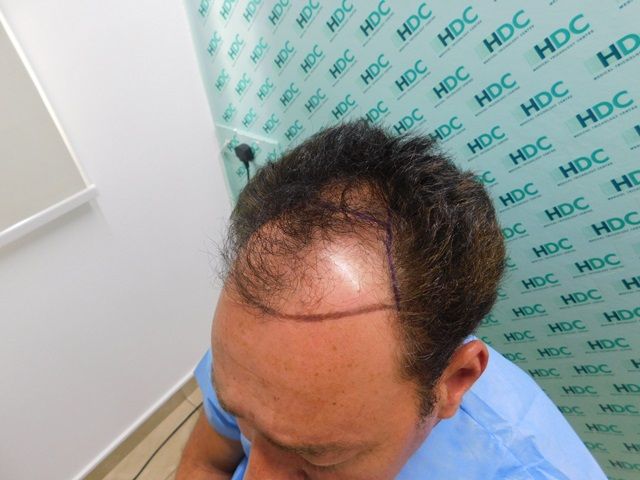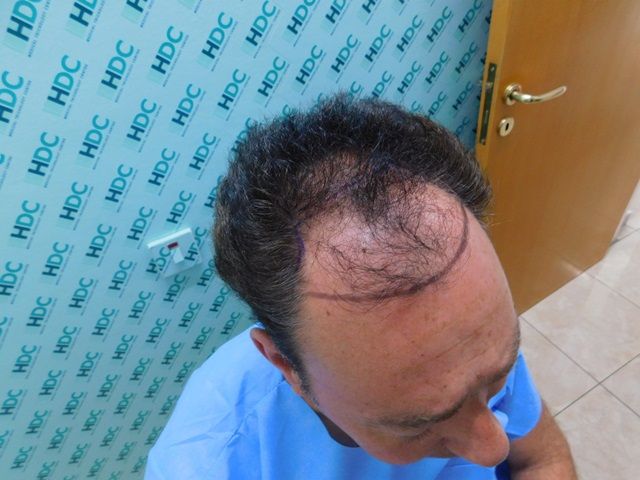 Immediately after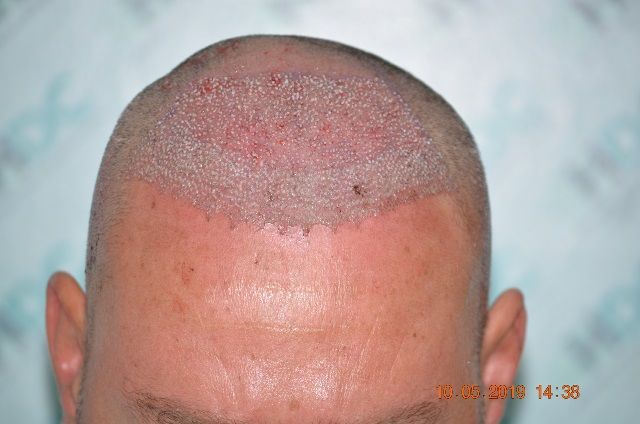 8 Months after