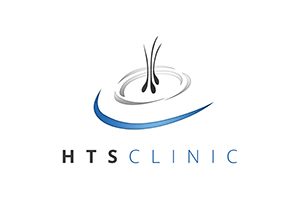 PATIENT'S DETAILS
✓
54
years old,
NW V-VI
, with a hair loss history in his family (father and maternal grandfather).
✓
No
medications.
✓
Medium
hair.
✓
Normal
follicular units.
✓
Low %
of hair in telogen phase.
RECOMMENDED TREATMENT
This 54-year-old gentleman wished to cover all the thinning areas of his scalp with a homogeneous density, in a single session. Given his excellent scalp elasticity, I proposed him to undergo a FUT surgery first, aiming at extracting the maximum number of grafts, with a potential complementary FUE in order to reach approximately 5000 follicular units.
The FUT strip, as expected, provided an important amount of grafts (4797), so that the FUE complement could be limited to just 300 grafts. He recently sent in his post-operative pictures, showing the results at 6 months. He's ecstatic about the results obtained so far : the amelioration is actually already remarkable. Nevertheless, we expect the situation to further improve during the following months, especially regarding hair density.
SURGERY DETAILS
✓
5097 grafts
✓
Technique
: Combo
FUT
(
4797 FUs
) +
FUE
(
300 FUs
)
✓
FUE scoring and extractions
executed with my
WAW system
, now widely used in the sphere of FUE. It consists of a
very precise pedal
that enables to
control
the movement of the
punch
, that I also designed myself. The main advantage is to
reduce substantially the number of damaged and transected hair
, thus to raise the
quality of the procedure
. The system is now used worldwide and several dozens of surgeons or centres are already using it.
✓
Incisions
: 40/45 cm2
✓
Grafts Breakdown:
☞ 538 Single FUT + 46 Single FUE =
584 Single
grafts
☞ 1999 Double FUT + 100 Double FUE grafts =
2099 Double
grafts
☞ 1672 Triple FUT + 118 Triple FUE grafts =
1790 Triple
grafts
☞ 588 Quad. FUT + 36 Quad. FUE grafts =
624 Quadruple
grafts
✓
Total number of Hair:
11904 (FUT) + 744 (FUE) =
12648
✓
Average Hair/Graft:
2.48
Dr. Jean Devroye