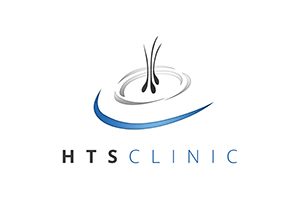 PATIENT'S DETAILS
✓ 37 years old, losing hair since the age of 18.
✓ Taking
Minoxidil 5%
(intermittently) since the age of 27.
✓ Medium caliber hair.
✓ Normal follicular units.
✓ High % of hair in telogen phase.
RECOMMENDED TREATMENT
This 37-year-old patient wished to restore the whole of his balding areas in a single session. Given the extended nature of his hair loss, which affected the anterior as well as the posterior area, I suggested him to follow a two-steps approach : a first procedure aiming at harvesting as much grafts as possible in order to restore the anterior and midscalp areas, and a second session focusing on the vertex area.
In April 2018, we performed a first FUE procedure consisting of 4261 grafts, including few hundred beard grafts used to increase the midscalp density. The pictures taken at the clinic 6 and 8 months after the surgery already show a drastic change in his look.
In January 2019, we carried out the second FUE session - 2065 scalp grafts, in order to cover the vertex. The improvement is apparent also in this case and a total restoration has therefore been performed, as it can be appreciated in the pictures sent afterwards by the patient.
Regarding the donor area management, it is interesting to underline the extraction pattern followed during the second FUE session. As it can be seen in the relevant photos, I ended the extractions in a progressive way, getting closer to the recipient area as much as possible. I tend to adopt this approach when patients are undergoing a second (or further) FUE surgery; in fact, this method allows me to avoid the so-called
fringe
, a section of scalp between the donor and recipient areas which otherwise would maintain an original density, resembling a halo all around the skull and being often very ungraceful, especially when the patient wears his hair very short.
SURGERIES DETAILS
1st Surgery - April 2018
✓ 4261 grafts
✓ Donor area : Scalp and beard
✓ Recipient areas : Hairline, front and midscalp
✓ Technique: FUE
✓ FUE scoring and extractions executed with my
WAW system
, now widely used in the sphere of FUE. It consists of a very precise pedal that enables to control the movement of the punch, that I also designed myself. The main advantage is to reduce substantially the number of damaged and transected hair, thus to raise the quality of the procedure. The system is now used worldwide and several dozens of surgeons and centres are already using it.
✓ Grafts Breakdown:
☞ 1254 Single FUE grafts
☞ 1317 Double FUE grafts
☞ 1334 Triple FUE grafts
☞ 356 Quadruple FUE grafts
✓ Total number of Hair: 9314
✓ Average Hair/Graft: 2.18
2nd Surgery - January 2019
✓ 2065 grafts
✓ Donor area : Scalp
✓ Recipient area: Vertex
✓ Technique: FUE
✓ FUE scoring and extractions executed with my
WAW system
.
✓ Grafts Breakdown:
☞ 258 Single FUE grafts
☞ 1084 Double FUE grafts
☞ 611 Triple FUE grafts
☞ 112 Quadruple FUE grafts
✓ Total number of Hair: 4707
✓ Average Hair/Graft: 2.28
Dr. Jean Devroye