Forehead reduction is a surgical procedure that reduces the height of your forehead and balances the proportions of your face. Hairline lowering or advancement on the scalp, performed by the best-ranked plastic surgeon in New York Dr. Gary Linkov, can create a forehead reduction and improve the overall appearance of the face and hair. At City Facial Plastics, located in Midtown, Manhattan, we offer different options for lowering the hairline, depending on the individual.
What Is Forehead Reduction?
Forehead reduction, or hairline lowering surgery, refers to a surgical procedure that shortens the forehead by removing upper forehead skin and therefore lowers the hairline. It is more common in women because of the stability of the forehead hairline compared to men who frequently experience hairline recession from male pattern baldness. While forehead reduction most often refers to a surgical hairline advancement, another option is a hair transplant to lower the hairline and reduce the forehead.
In traditional facial aesthetics, the face can be divided into vertical thirds, with the topmost boundary at the hairline. Ideally, the forehead hairline in women is 5-6cm above the eyebrow, and 6-8cm in men. Another landmark for the ideal hairline in men and women is the point where the scalp slopes from a horizontal to a more vertical orientation. Some men and women have high hairlines and are interested in forehead reduction to lower the hairline and improve facial proportions.
What Is Scalp Lowering?
One of the quickest options for forehead reduction is scalp lowering. This involves a surgical movement of the scalp and hairline forward or lower on the forehead. This is best for "loose" scalps that can be surgically altered and is almost exclusively performed on women. This method is often preferred as It can bring the hairline forward up to two inches. It is equivalent to performing about 6,000 hair follicle grafts, all in one procedure.
Hair Grafting
Hair grafting, or transportation, can also be used for lowering the hairline. This is popular for both men and women with high or receding hairlines. Some women may not be good candidates for scalp lowering. This is if they just need their hairline rounded, have a tight scalp or have had brow lifts. They may consider hair transplants instead. We use FUE hair transplants utilizing advanced technology, like the Trivellini System, for improved results.
Scalp Micropigmentation (SMP)
Mainly for men, SMP is an option to lower the hairline and reduce the forehead. This is often used for men with shaved heads that want to extend their hair "shadow" further for a more youthful appearance.
Dr. Gary Linkov is a highly respected facial plastic surgeon and hair loss specialist in New York. To learn more about options for hairline lowering at City Facial Plastics in Manhattan's Upper East Side, contact our office to schedule a consultation.
Who Is a Good Candidate for Forehead Reduction?
The following characteristics may qualify someone for a forehead reduction, including:
Stable hairline
High hairline (>6cm in women; >8cm in men)
Medically stable for surgery
Large forehead
History of endoscopic brow lift that has raised the hairline
Good scalp mobility
What Is the Relevant Anatomy for Forehead Reduction?
Forehead reduction, by way of a surgical hairline advancement, involves manipulating layers of the scalp. The following is a summary of these layers, which will help the reader understand how a hairline lowering surgery is done.
Scalp Layers (superficial to deep):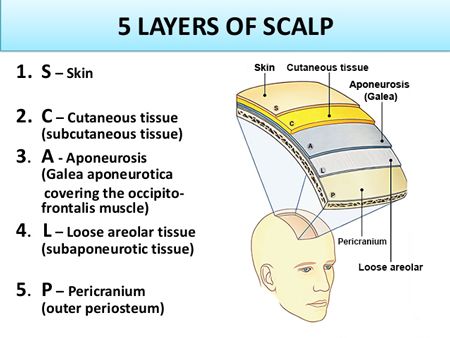 Skin – The skin of the scalp is the thickest skin of the body. It is densely adherent to the underlying fat.
Subcutaneous – Contains hair follicles, blood vessels, lymphatics, and nerves. It is densely adherent to the galea.
Galea – Tough connective tissue layer. It encompasses the frontalis and occipital muscle.
Loose areolar (subgaleal fascia) – Critical layer for forehead reduction surgery. The greatest contributor to scalp mobility. Easy plane of dissection.
Pericranium – Thin, tightly adherent to cranium bone.
What to Expect During the Initial Consultation?
During your initial consultation for a forehead reduction, a top-rated facial plastic surgeon in New York City, Dr. Linkov will discuss and evaluate the following important factors:
Medical history – A thorough review of any medical conditions or prior surgeries.
Current medications – Knowing your current medications and any allergies that you may have will help guide decision making for your surgery.
Degree of hair loss – It is important to assess if any hair loss is present and what pattern the hair loss represents, as some conditions are not amenable to forehead reduction. The danger of doing a hairline lowering surgery on a patient with a receding hairline is that the scar from the surgery will be difficult to hide if no hair is present.
Facial measurements – Knowing the preexisting forehead height and several other variables is important for deciding on the degree of hairline surgery.
Scalp laxity – Dr. Linkov, as the best-in-class plastic surgeon in UES, Manhattan, will assess your scalp laxity to determine how much forehead reduction is possible and if it would meet your expectations. Some patients with poor scalp laxity may need a balloon tissue expander for weeks prior to the procedure.
Forehead Reduction Before and After
Forehead Reduction Case 1
Forehead Reduction Case 1
Forehead Reduction Case 1
City Facial Plastics
635 Madison Ave #1402E,
New York, NY 10022
(212) 439-5177